The Little Chile Pepper Kid's Menu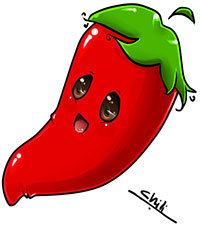 Nachos
$4
Corn tortillas, refried beans and cheese.
with beef or chicken, add $2.
Quesadilla
$4
A cheese stuffed flour tortilla served with fries.
Add grilled chicken $3.
El Chico Taco
$4
Your choice of beef or chicken stuffed crispy corn or soft flour tortilla served with rice and refried beans.
Chicken Fingers
$5
2-piece crispy tenders served with fries.
Gringo Tamale
$5
Jumbo corn dog served with fries.
Arroz Con Pollo
$6
Mexican rice with grilled fajita chicken drizzled with queso dip.
Niño Burrito
$6
A traditional beef or chicken burrito with chile sauce served with rice and refried beans.
20% gratuity MAY BE added to parties of ten (10) or more.
*Consuming raw or undercooked meats, poultry, seafood, shellfish or eggs may increase your risk of foodborne illness.